Publisher: Minerva, Copyright 1993, First Edition.
The Case of Emily V. by Keith Oatley
is an odd novel - less of a Sherlock Holmes adventure mystery, than a character study. This is a literary novel that involves Sherlock Holmes, Dr. Watson, Dr. Sigmund Freud and a patient of Freud's. It was the 1994 Commonwealth Prize Winner for Best First Novel.
The Story:
A young woman has caused the death of her "step father" on a mountain near to where she teaches in Vienna. Her guilt over this incident evetually leads her to become a patient of Sigmund Freud's. As the sessions progress interesting psychological truths are revealed about Emily V., but she dare not reveal the root cause of her guilt.
Meanwhile in Merry Ol' England, Sherlock Holmes is anything, but merry. He is deep in another of his bouts of melancholy. Dr. Watson is at his wit's end on how to help his friend, when he learns of a new medical science of the mind being developed by a Doctor in Austria. He reads as much as he can about the subject and then decides that he must get Holmes to visit Sigmund Freud in person.
As events would have it, the "step father" of Emily V. is an important English diplomat and his unexpected death has caused Mycroft Holmes to wonder if German spies killed him. Mycroft asks his brother Sherlock to investigate, which fits Dr. Watson's desires perfectly. He and Holmes are soon on their way to Vienna where Dr. Freud resides.
Now there are two investigators looking into the death of the diplomat: Dr. Freud is looking into the mind of the woman who caused the death, while Holmes and Watson are searching for physical clues and suspects...
The Writing:
The writing is well-crafted, but be prepared for an intellectual exercise. The narrative switches from the diary of Emily V. to the notes on the medical case by Dr. Frued as well as the interpretation of events by Dr. Watson.
This is much like reading the chronicles of one of Sigmund Freud's real cases. We receive insights into the thinking of the Great Psychologist as well as the Great Detective as both the life and the mind of Emily V. are examined.
This is literature where the characters reasons for acting are as important as the plot elements. Still the writing is strong enough to overcome any lack of adventure normally present in a Sherlock Holmes pastiche.
The Rating: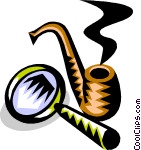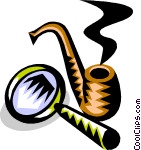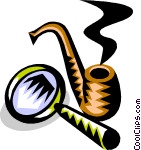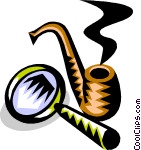 ... I am giving this novel, a rating of 4 "Pipes." It is good story. And while I may not agree completely with how Holmes is protrayed in this book, the viewpoints provided about Holmes from Watson, Freud, and Emily V. are worth the read by itself. And if you have ever had an interest in Dr. Freud and his work, this novel, too, will be of interest to you.
To purchase this book on Amazon, visit:
The Case of Emily V
---
News About Sigmund Freud
This RSS feed URL is deprecated, please update. New URLs can be found in the footers at https://news.google.com/news
Google News
'Sherlock Holmes' Trailer 2 HD (Robert Downey, Jr.)
More Sherlock Holmes related videos
can be found at Sherlock Holmes Videos
Powered by WebRing.
The Case of Emily V. by Keith Oatley | Copyright Sherlockholmespastiches.com | Privacy Policy