Publisher: Infinity, Copyright 2005, First Edition.
The Adventure of the New York Ripper by Philip J. Carraher
takes place during the "Great Hiatus" - that three year period when Sherlock Holmes was traveling the world and presumably "dead." At some point during this time, Holmes arrives in New York City in America where he resides and solves mysteries under the name of Simon Hawkes.
The Story:
The case begins when Sherlock Holmes, who is living at the club called The Dead Rabbit Society is playing chess with Kyosuke Ikegami. Ikegami is preoccupied with money concerns as his livelhood has been threated due to Asian bigotry (Yellow Peril). This sets up a subplot for Holmes to follow later. The game is interrupted by a New York Detective named Cullen who wishes Hawkes help with a murder.
A woman has been slain - a prostitute in a method most foul. In fact, the crime is similar to the series of prosttitute slayings enacted by London's Jack the Ripper.
As Hawkes (Holmes) investigates the New York Ripper murders, he requests and receives, via Mycroft Holmes, the crime notes of the London police's Jack The Ripper case. The murders do indeed seem to be similar. Is Jack now in America? Or is it a case of a copycat murderer?
The Writing:
Philip J. Carraher writing is terse and clear. This is the third book by the author chronicling the adventures of Holmes as Simon Hawkes in New York City. Each book has built on the last - giving a better and better characterization of Sherlock Holmes. The Jack the Ripper elements are well intergrated into the plot. The final resolution to the New York murders is satsifactory.
The Rating: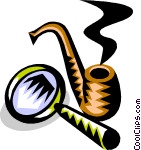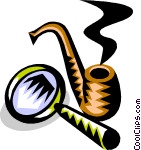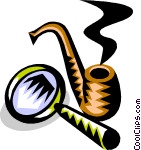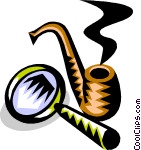 ... I am giving this novel, a rating of 4 "Pipes." This is an enjoyable Sherlock Holmes pastiche. A nice plot with good deductions along the way.
To purchase this book on Amazon, visit:
Sherlock Holmes in New York: The Adventure of the New York Ripper
---
News About Jack The Ripper
This RSS feed URL is deprecated, please update. New URLs can be found in the footers at https://news.google.com/news
Google News
Sherlock and Jack the Ripper: The story of a murderer
More Sherlock Holmes/Jack the Ripper related videos
can be found at Sherlock Holmes/Jack the Ripper Videos
Powered by WebRing.
Copyright Sherlockholmespastiches.com | Privacy Policy