Publisher: Bantam, Copyright 2005, First Hardback Edition.
Locked Rooms
is the eighth novel by Laurie King featuring Mary Russell and Sherlock Holmes. There are many kinds of pastiches in the world. This is a rarity which chronicles the married years of Sherlock Holmes. For those who have not read any of the Russell and Holmes series, they take place after 1915 when Holmes first befriends Mary Russell and then marries her... leading to many new adventures.
The Story:
Mary Russell, with Holmes, is returning to San Francisco, California where her parents and younger brother died in an automobile accident. She was the sole survivor of the tragedy. Russell has decided it is time to sell the family home and deal with other family business. But even before their boat docks in San Francisco, Russell is haunted by murky dreams of her childhood...
Once in California, Russell is shot at and Holmes becomes involved with a mystery dealing with the Great San Francisco Earthquake of 1906.
As Russell is recovering lost memories of her family: She discovers that several people her parents knew where murdered shortly after her parents' death, enjoys a bit of 1920's jazz and learns about the esoteric philosophy of Feng Shui. Meanwhile a Chinese bookseller, some San Franscisco street children and Dashiell Hammett are used by Holmes as "irregulars" to help both protect Russell and resolve the various mysteries their arrival in California have awakened...
The Writing:
Laurie R. King is an excellent writer whose work continues to add new depth to the world of Sherlock Holmes. She is also the author of the Kate Martinelle novels.
In
Locked Rooms,
parts of the story are told from the viewpoint of Russell while other parts are narrated by Sherlock Holmes. While Russell is, on her own, a strong and interesting character. It is in the Holmes narratives that the author's abilities soar. The illustrations of how Holmes' minds work as he puts the various puzzle peices together is delightful reading for any Sherlock Holmes fan.
The Rating: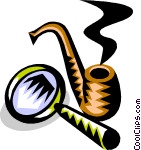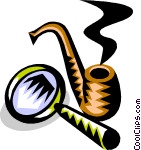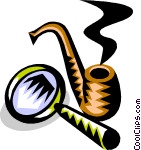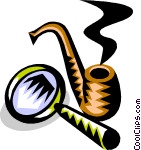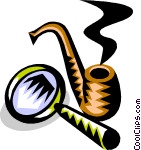 ... This novel certainly deserves 5 "Pipes." Well written and well plotted, it is books like
Locked Rooms
that shows why Sherlock Holmes continues to live into the 21st century.
To Purchase on Amazon, visit:
Locked Rooms (Mary Russell Novels)
---
News About Locked Rooms



Riverbend visitors, residents captured by Alton Room EscapeAlton Telegraph

The new Alton Room Escape, 319 Ridge St., recently opened for business. The concept, which has become a worldwide phenomenon since it caught on in Asia several years ago, places a team of three to eight people inside a themed, "

locked

"

room

. A group ...

Hartford Courant



Lock Museum Opens Adventure RoomHartford Courant

The

Lock

Museum of America in Terryville has opened an adventure

room

with the goal of finding the prize. Adventurers are free to roam the five upstairs

rooms

— totaling about 2,000 square feet — and find six clues that will open a chest. More here.
Google News
An Interview with the author, Laurie R. King
More Sherlock Holmes related videos
can be found at Sherlock Holmes Videos
Powered by WebRing.
Copyright Sherlockholmespastiches.com | Privacy Policy